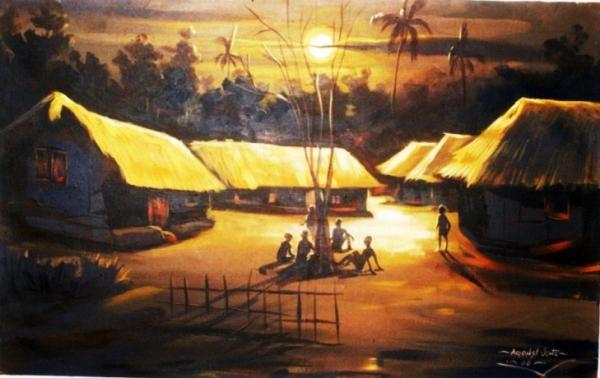 Before
Nollywood
became a name synonymous with "Nigerian television", TV shows and programs were big items for Nigerians to tune to. However all that started to dwindle in 1992, with the release of Nollywood's first main product,
Living in Bondage
, which made people look at releasing home videos and what could be earned from it.
Prior to the explosion of home videos in the late 1990's, a number of TV shows were highly received by viewers in different parts of Nigeria while some other shows have continued to draw in a large number of viewers despite the large amount of Nigerian home videos made available for people to watch.
Movie Markers
together with two knowledgeable TV and movie buffs, who run
360nobs
and
Veesta Online
-
Oye AKD
and
Seun Ajayi
, a list of
50 Best Received Nigerian TV Shows
has been out based on the response those shows got during the original time when they ran on TV and the response gotten till this day.
In alphabetical order, here are the best received Nigerian television shows till date


Adio Family
After the storm
Aluwe
Awada Keri Keri
Basi and Company
BBC's Wetin Dey
Behind the Cloud
Candle Light
Checkmate
Cock Crow at Dawn
Erinkeke aka Baba Suwe
Everyday People
Family Circle
Feyikogbon
Fortunes
Fuji House of Commotion
Hot Cash aka Willi-Willi
House Apart
House Number 13
I Need to Know
Jaguar
Kidivision 101
Koko Close
Magana Jarichi
Mind Bending
Mirror in the Sun
Nkan Nbe
Omoarayele
Palace
Papa Ajasco
Paradise Park
Pot of Life
Ripples
Samanja
Second Chance
Speak out
Storyland
Sunday Rendezvous
Super Story
Supple Blues
Sura the Tailor
Tales by Moonlight
The Honorable's
The New Masquerade
The Station
The Village Headmaster
Things Fall Apart
Third Eye
Tinsel
Twilight Zone
#Peace.Love.NigerianTV